Our Lady of the Pillar's close-knit community offers children and their families many opportunities to be involved beyond the school day. There are many organizations, events, service opportunities and ministries that nourish and support the Our Lady of the Pillar community.
---
Extra Curricular Student Activities – a variety of afterschool activities are available during different times of the year. Students are able to 'pick and choose' those activities that interest them most.
Bell Choir – 4th – 8th grade
Youth Choir – 2nd – 8th grade
Yearbook Club – 5th – 8th grade
Drama Club – 5th – 8th grade
Robotics – 6th – 8th grade
Altar Servers – 5th – 8th grade
Girls on the Run – 3rd – 8th grade
CYC Athletics – Training league – 8th grade
---
Milestone Events – as students

Kdg. Graduation – Kdg.
Thanksgiving Mass – 1st grade
1st Reconciliation – 2nd grade
1st Communion – 2nd grade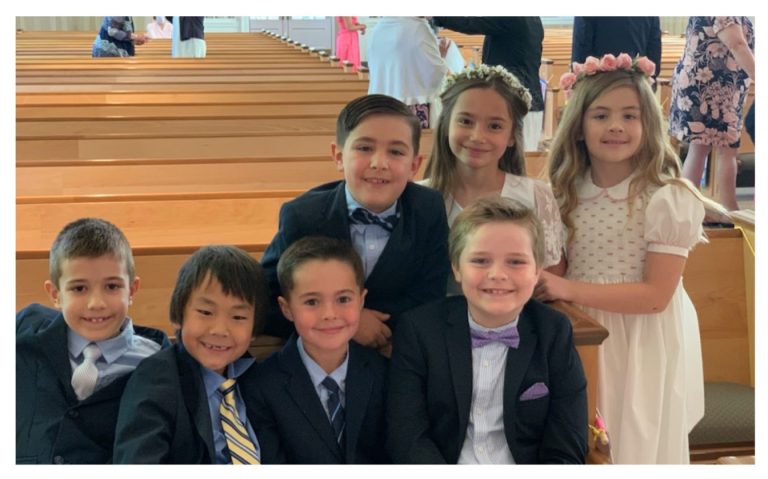 Jefferson City Field Trip – 4th grade
Leadership Camp – 6th grade
May Crowning – 2nd and 8th grade
Confirmation – 8th grade
---
Family & Community Events – throughout the year, we are not only blessed to pray as a community but also blessed to gather socially.

Food Truck Night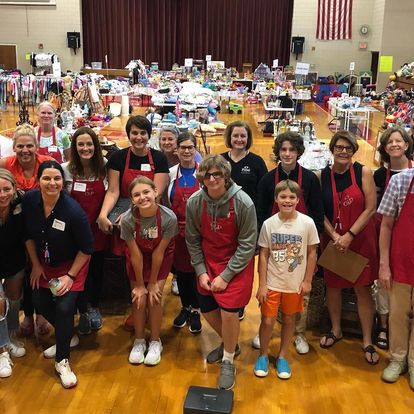 Fish Fry
Auction
Yard Sale
Trivia Night
Advent by Candlelight
Breakfast with Santa
Grandparents Day
Trunk or Treat
Easter Egg Hunt
Holiday Basketball Tournament
---
Service Opportunities –  Firm in faith and rich in works, we follow the example of the Immaculate Virgin Mary by sharing our gifts and serving others.
Marygrove Christmas Wishes
St. Patrick Center Sandwich Program
Guardian Angels Thanksgiving Food Drive
Morning Start School in India monetary support
Blood Drive
Bridge Bread Bakery Sale
Gift of Mary Center Homeless Luncheon
Our Lady's Inn baby care necessities collection

---
Organizations/Ministries
Men's Club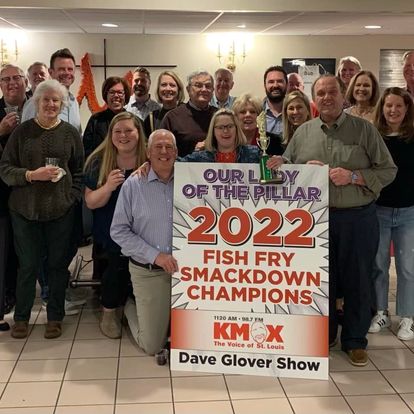 Parents' Club
Senior Women's Group
Garden Club
Fish Fry Team
Athletic Association
Adult Choir
Liturgy Committee
Alter Society
Eucharistic Ministers
Ushers