Our Lady of the Pillar is blessed to be able to provide a full selection of 'special' classes each week to students. A few of which meet more than once a week.
Physical Education (PE) –
Students in Kdg.- 8th grade enjoy PE as a class twice a week. We are blessed to have a large full-size gymnasium to accommodate classes indoors, and a large open blacktop and grassy area for outdoor activities.
---
Music – 
Our music program includes experiences for students of all musical abilities. Weekly music class includes basic music theory and learning songs. Students also have the opportunity to sing in the Youth Choir or be part of the Bell Choir. Youth choir sings during weekly Mass and Bell Choir performs during select special events (Holy Days, Holidays, etc). School wide performances include an Advent Christmas program in early December.
---
Spanish – 
Students in grades Kdg-5th grade attend Spanish one time per week, 6th-8th grade attend Spanish twice a week. Students in the younger grades begin to learn the basics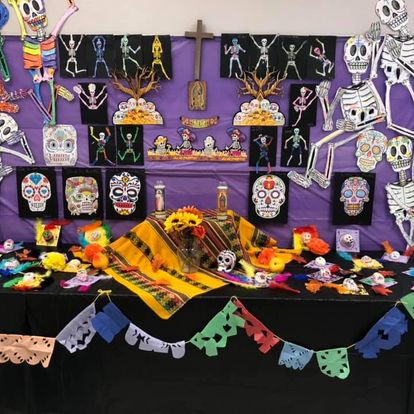 (greetings, counting, colors, names of people/places/objects) and by 8th grade they have advanced to being able conjugate verbs and write/speak to describe a variety of tasks and activities.
---
Art – 
Students in Preschool – 8th grade attend art one time per week. Each student is encouraged to explore and be creative.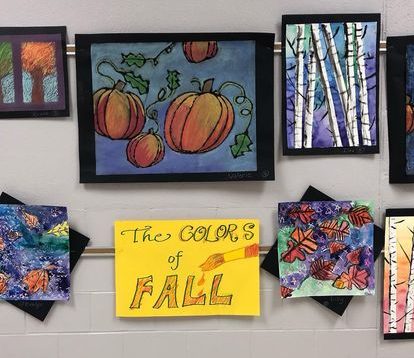 They are introduced to a variety of techniques, mediums, art terms and styles of famous artists in history. Student art is regularly on display throughout the school.
---
Computer/ 4C Lab: Creativity, Collaboration, Communication and Critical Thinking – 
Mrs. Firbee meets with students up to twice a week. One time to focus on computer and one time for 4C exploration.
Computer – Students spend time working on computer skills that go beyond keyboarding, and Microsoft Office programs. There is emphasis on locating and citing appropriate educational resources online, using Google Classroom and Google Applications (Doc, Slides, Sheets, etc), coding, designing games, using 3D printer, work with programming mini robots, utilizing virtual reality goggles.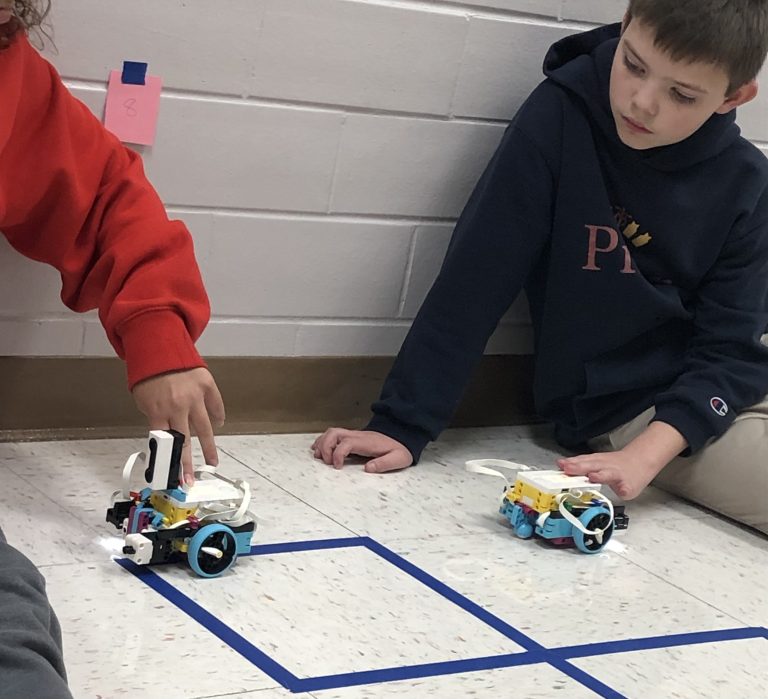 4C Lab – This class is a break from traditional learning, with emphasis on hands on learning and problem solving. Students are able to 'choose' the activities they work on each class period. They are required to visit each of the many STEM stations a predetermined number of times in a quarter.