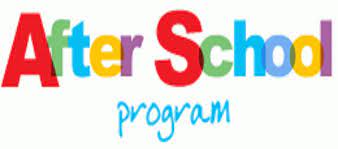 Our After School Care programs is designed to be family-friendly. Teachers and school staff members provide after school care most evenings from dismissal until 5:30 p.m. The structure and expectations of the program provide a safe and secure environment for students provided by adults who know and love them. Fees for this program are based on the number of children per family.
Our After School Care (ASC) program is staffed by Our Lady of the Pillar Employees.
Care will not be available on days that school is closed, including weather.
The schedule for the afternoon includes snack, quiet homework time, and play.
Charges will be incurred per day based on the number of children.

$15 per day/one child
$25 per day/two children
$28 per day/three+ children

ASC hours are from school dismissal at 3:10 p.m. until 5:30 p.m. Late pick-ups will result in a $1.00 per minute extra charge.
If you have any questions, please call the school office at 993-3353.