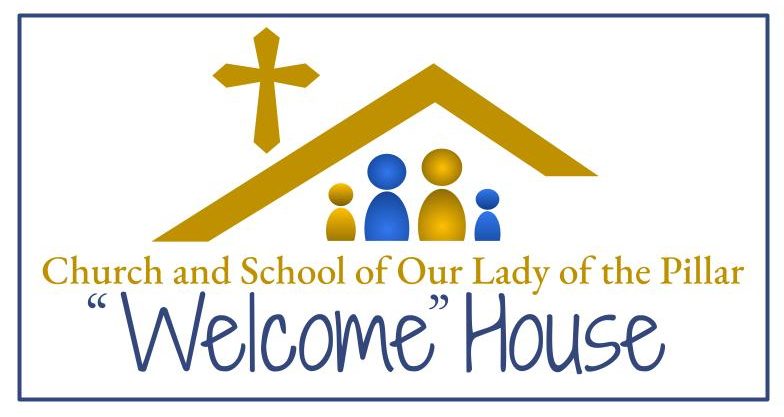 As we kick-off Catholic Schools Week, all are WELCOME to visit
the Church and School of Our Lady of the Pillar.
Join us January 29th from 11:30-1:30 for a tour of the campus, learn more about the Pillar community & ministries of the parish, meet teachers & staff, and see  why Pillar is the place for you and your family.
Please invite neighbors, friends or family
to visit our WELCOME House. 
See flyer for full details and 'at-a-glance'
information about Our Lady of the Pillar.
We look forward to meeting you!